What is Cultural ORGANIZING?
As an organizer, I believe that electoral politics and grassroots organizing are the vehicles we use to institutionalize justice for our communities. As a creative, I also know that culture and art is how we visualize the possibility of justice and liberation in our everyday lives. Culture organizing is the creative fusion of both of these tactics to create the world we all deserve. I've developed my expertise right smack in the center of culture and politics because it's where I find the most joy and possibilities for the change I desire to see in the world.
Check out some the work I've been super lucky to be a part of!
Storyteller & On-Air Troublemaker
Organizing & Digital Communications Trainings
Amber's work as a digital strategist is informed by 10 years of progressive organizing for young people, people of color and women. She combines her electoral organizing background with social media platforms like Twitter and Instagram as a launching pad to start conversations that move people to collective action. Amber has created social media based campaigns like #ActNoMatter for Planned Parenthood Federation of America in partnership with Feministing.com. She also helped to implement #KKKorGOP, an online action during the 2016 presidential election that was featured on Complex, Buzzfeed, Blavity, and Rewire.com.
Amber has developed organizing and digital communications training curriculum for Re:Power (formally known as Wellstone), Advocates for Youth, Planned Parenthood Generation Action, and Alliance for Youth to name a few.
Amber is deeply committed to galvanizing her skills as a field and digital organizer to identify, train, and empower new leaders to spark social change within their communities.
Photo by Wyze.
The Black Joy Mixtape Podcast
The Black Joy Mixtape, hosted by Amber J. Phillips, the High Priestess of Black Joy and Jazmine "Da K.O.S." Walker, is a news and politics podcast that uses comedy and facts to break down the leading headlines in politics and pop culture. Every track remixes leading headlines with realness, comedy and Black Feminism, to make the news relatable to our daily lives and worthy of being pumped through our speakers. Covering everything from your favorite rapper, least favorite politician, trillest social movement, to some of the godliest Black women around, you don't want to miss this bi-weekly podcast!
Since launching in October 2016, The Black Joy Mixtape has been featured on Teen Vogue, Saint Heron, Refinery29, ESSENCE, Feministing.com, The Root, and Bitch Media. To set the framework for the necessity of Black joy and the voices of Black women in news and politics, my co-host and I presented a TedxRVA talk entitled "The Blueprint for the Black Joy Era".
Soundcloud | iTunes | Twitter | Instagram
Culture Genius Podcast:
A Black AF Gameshow
Presented by Stitcher Premium, Culture Genius is a Black AF trivia game show hosted by the creators of the Black Joy Mixtape Podcast, Amber J. Phillips, The High Priestess of Black Joy and Jaz The King of the South. Each week, Amber and Jaz recap some of the most iconic moments in Black Culture while quizzing contestants who are some of the best, brightest, and hilarious talents in media, art, and culture. Running through trivia categories like "Black in The Day", "The Price is A'ight" and "Buss A Rhyme", every show is a celebration of Black excellence from the past, present, and the future! Listen as contestants go hard to earn respect and the esteemed title, Culture Genius! Do it for the culture, and play along! Who knows, you may be a Culture Genius too!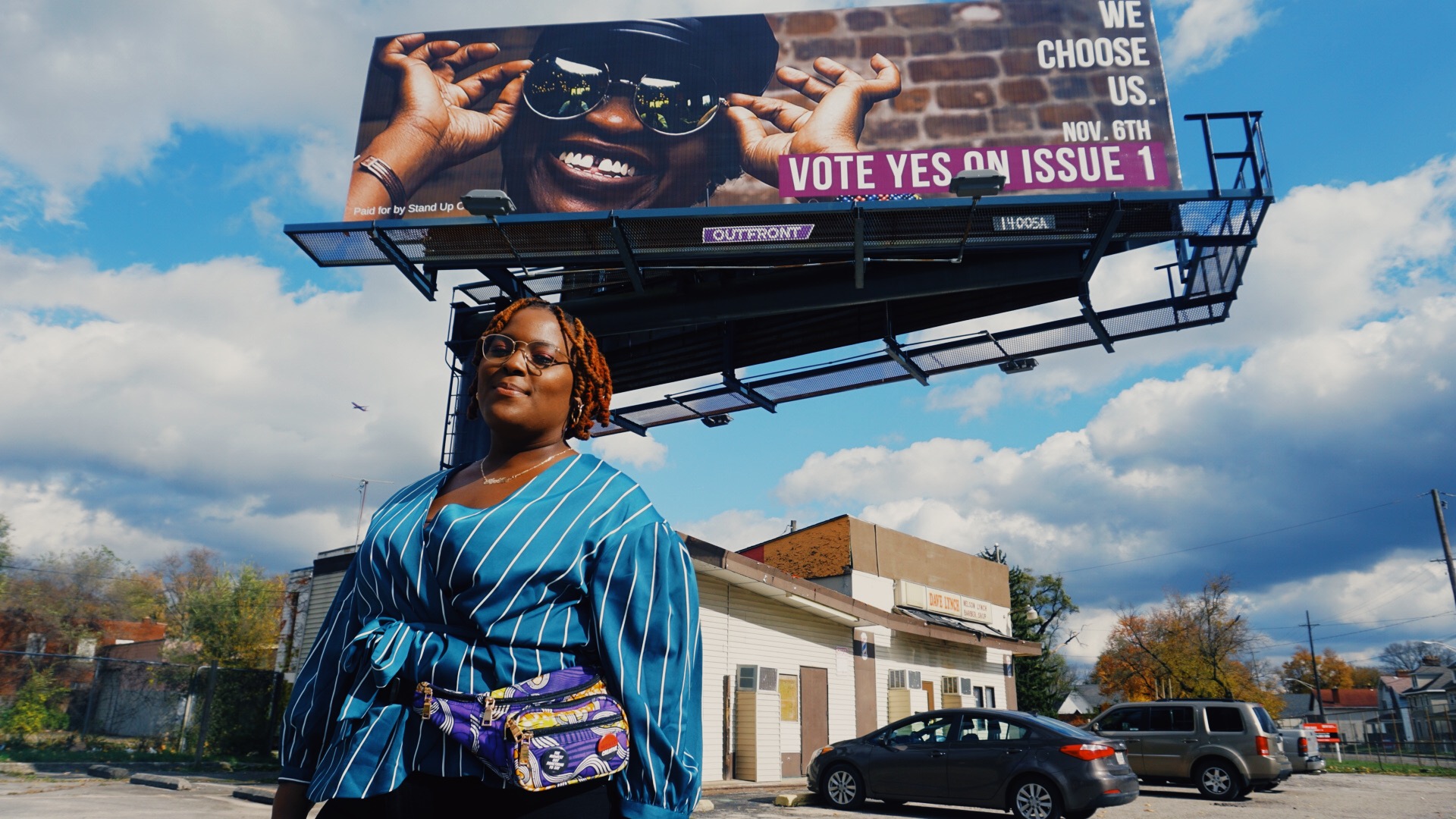 The Midwest Culture Lab is a celebration of Midwest culture and the people who create it.
In 1995, Outkast took home a Source Award for "Best New Artist" for this first album Southernplayalisticadillacmuzik. In front of a booing audience, Andre3000 grabbed the mic and declared "The South got something to say." This statement became the rallying cry that changed the course of hip hop and kicked open the door for a new generation of regional storytellers.
Leaning on the legacy of our elders born in the South and whose children migrated to the Midwest, it's time for us to tell our stories. We are no longer waiting for outsiders to tell our stories or define our culture. Creatives and social justice organizers from across the Midwest are coming together to co-create the world we deserve through art and activism.
As a born and raised Ohioan, Amber serves as the Creative Director of the Midwest Culture Lab and Marketplace.
Learn more about the amazing grassroots organizations who are the foundation of this project.